Legally Blonde, The Musical
10th-14th October 2023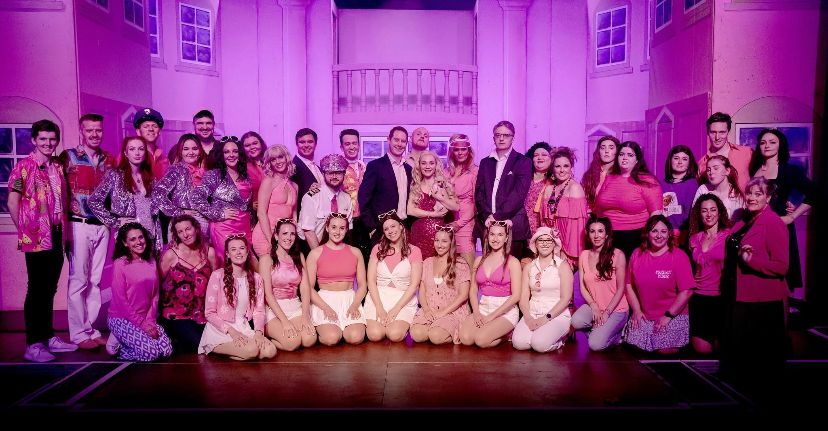 OMG. Elle Woods is on her way in the upbeat, energetic, family musical., Legally Blonde. Harvard's beloved blonde takes the stage by storm in this fun story of self-discovery.
Fiddler on the Roof
7th-11th March 2023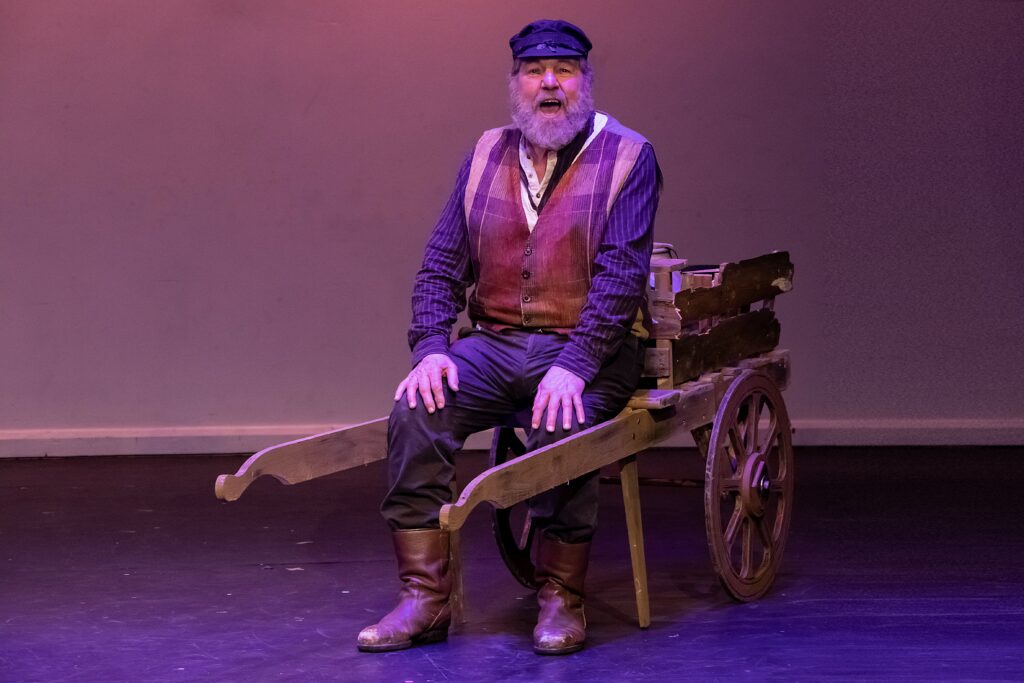 The heart-warming story of Tevye and his family, as he tries to navigate his five daughters growing up and finding their own individual hopes and dreams. But how will they and the others in their little village cope when growing unrest and 'modern love' threatens to overturn their traditional way of life? This soaring show features popular songs like "Tradition", "Matchmaker", "To Life – L'chaim", and "If I Were A Rich Man".
Disney's The Little Mermaid
11th-15th October 2022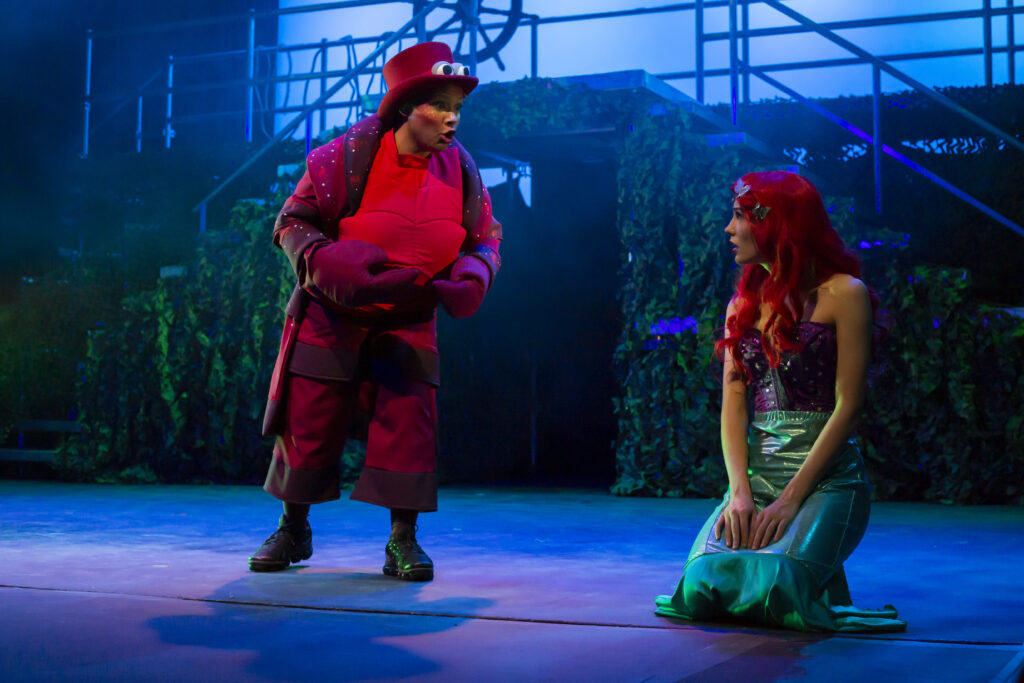 RMTC were very proud to premiere one of the first amateur productions of this Disney classic, based on the 1989 animated film of the Hans Christian Andersen fairy tale. The mermaid princess Ariel, dreams of becoming human and falls in love with a human prince, which leads her to make a magic deal with the sea witch, Ursula, to become human and be with him.
All Shook Up
8th-12th March 2022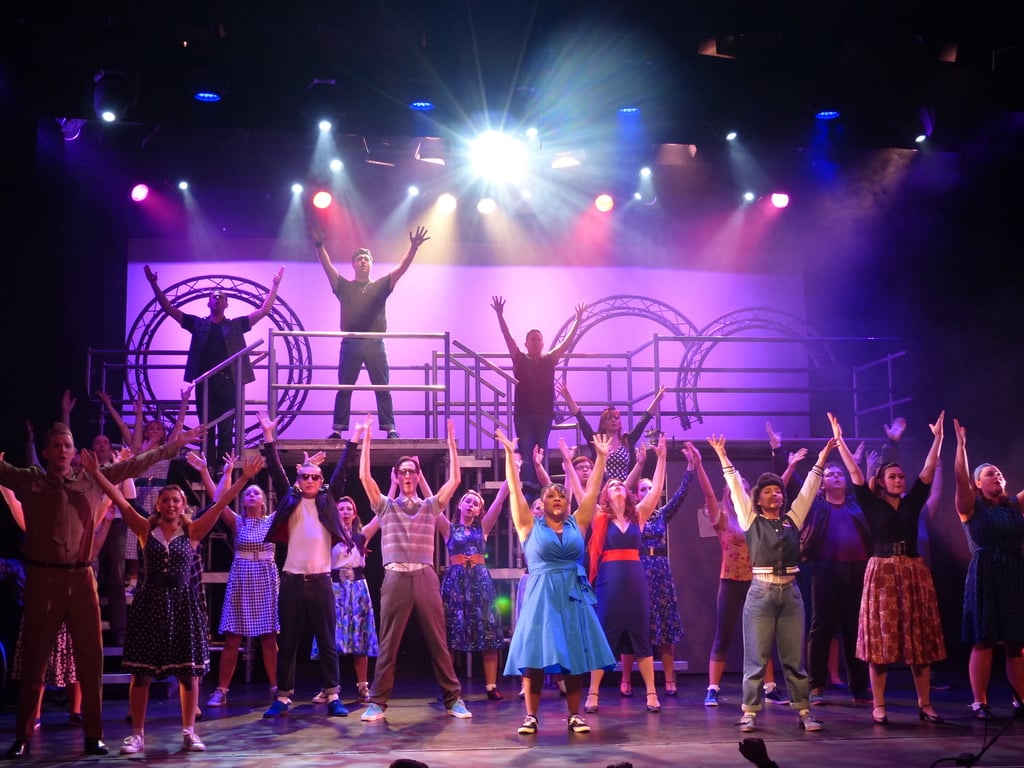 It's 1955, and a guitar-playing young man rides into a square little town, changing everything and everyone he meets. Loosely based on Shakespeare's Twelfth Night, this hip-swiveling, lip-curling musical fantasy had audiences jumpin' out of their blue suede shoes with such classics as "Heartbreak Hotel," "Hound Dog," "Jailhouse Rock," and "Don't Be Cruel."
Gold
14th-16th October 2021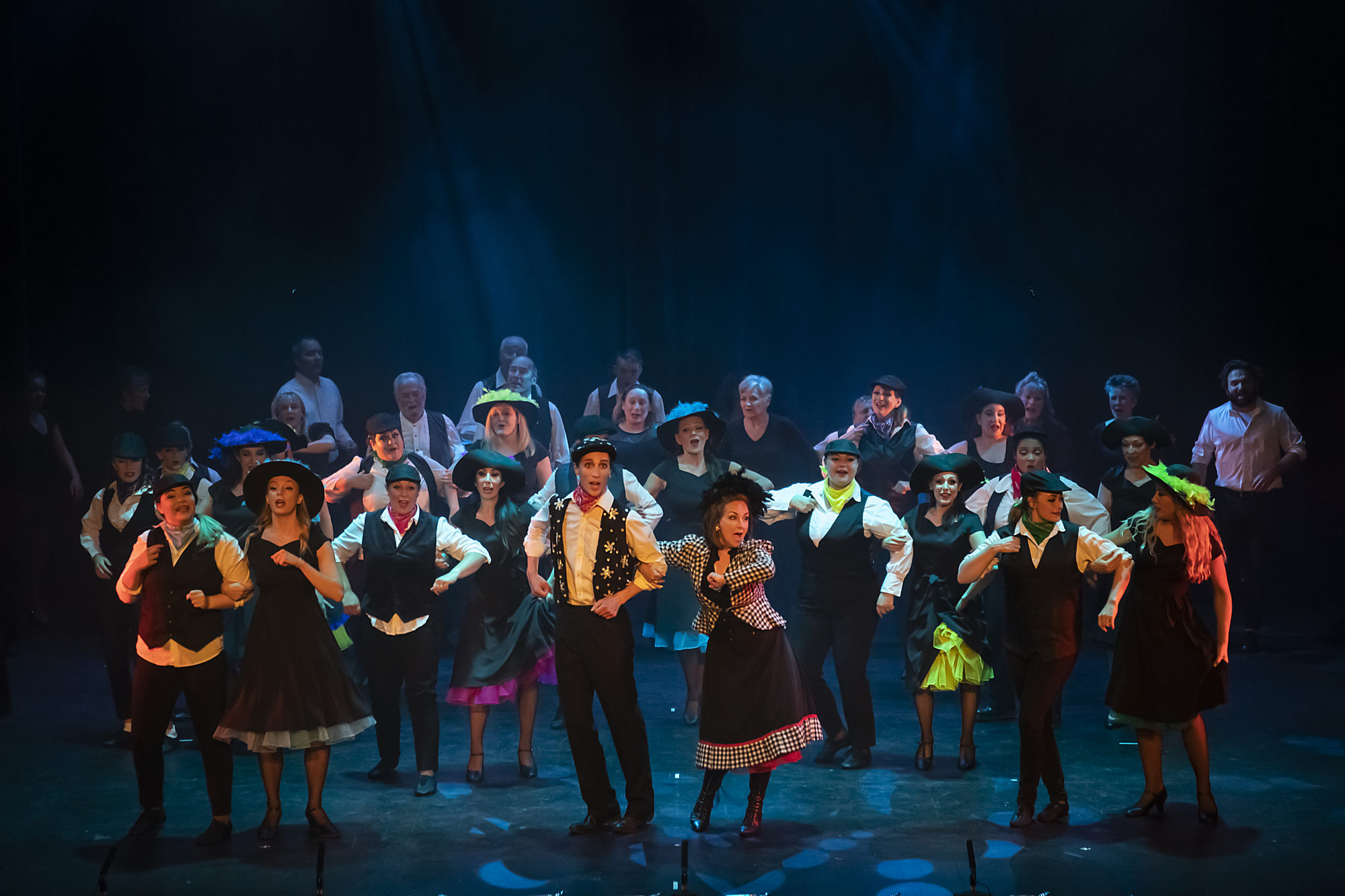 Celebrating RMTC's 50 year anniversary, the programme of Gold included a variety of musical numbers from popular West End shows.
Musicality
18th January 2020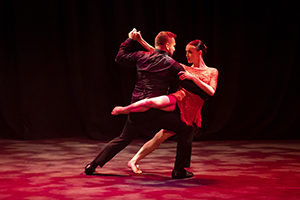 Following the success of last year's One Night extravaganza, Musicality featured a cast of 50, showcasing all genres of theatre through acting, singing, and dance….
The Wedding Singer
15th – 19th October 2019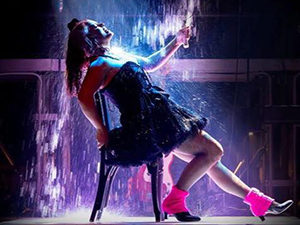 The all-singing, all-dancing phenomenon that is The Wedding Singer delighted audiences with the heartwarming story of Robbie; the unlucky-in-love Wedding Singer trying to find "the one".
Barnum
5th – 9th March 2019
Barnum, the circus stage extravaganza, is big, bold and full of colour. The story revolves around P.T. Barnum, who believes everyone's a sucker and will believe any humbug. The two women in his life, his wife Charity and Jenny Lind, the Swedish songbird, are interwoven into his story to provide a dazzling array of musical variety – Barnum really is the greatest show on Earth.
One Night Only
19th January 2019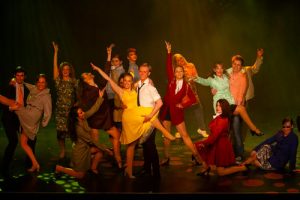 One Night Only became One Day Only with a matinee added when tickets sold out in just a few weeks. With an impressive array of talent on stage, the show was the chance to experience an insight into the world of theatre and the stories of all those behind-the-scenes through an all-singing, all-dancing musical theatre extravaganza.
The Sound of Music
9th – 13th October 2018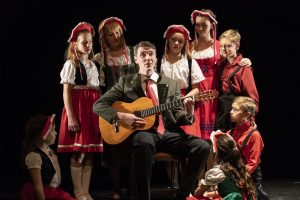 The heartwarming story of The Sound of Music is based on the real-life story of the Von Trapp Family singers, one of the world's best-known concert groups in the era immediately preceding World War II. The musical tells the story of Maria, who is sent to work as a governess in the home of a widowed naval captain with seven children, and brings a new love of life and music into the home.
Cats
6th – 10th March 2018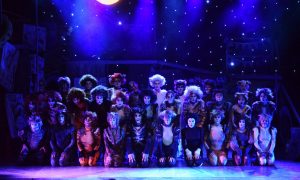 Based on T.S. Eliot's whimsical collection of poems, Old Possum's Book of Practical Cats, this infamous classic brings together a tribe of Jellicle Cats on a moonlit evening, who must make the "Jellicle choice" to decide which of them will ascend to the mysterious Heaviside Layer to be reborn. Featuring celebrated favourite songs "Memory" and "Mr Mistoffelees" as part of an all-round spectacular score, Cats is an international phenomenon now being brought to Radlett in one of the first amateur productions ever staged in the UK.
The Producers
10th – 14th October 2017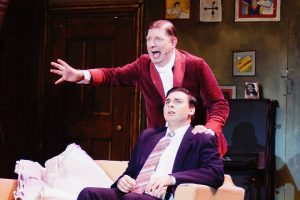 In 1950's New York, Broadway producer Max Bialystock meets timid accountant Leo Bloom, who proposes that putting on a terrible show will make them more money than a hit, so the two – with the help of sexy Swedish Ulla, fanatical scriptwriter Franz, and outrageous director Roger and his loyal assistant Carmen – team up in a get-rich-quick scheme to put on the worst show Broadway has ever seen – "Springtime For Hitler". What could go wrong? Where to start…

A Little Night Music
12th – 15th July 2017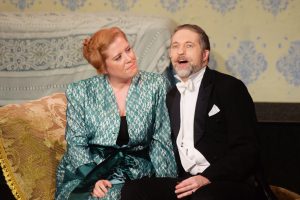 In turn-of-the-century Sweden, the night does not smile. With love triangles, jitled lovers and old flames coming together as Fredrik, Desiree, Anne, Henrik, Carl Magnus, Charlotte, Petra and Frid all meet at Madame Armfeldt's chateau for "A Weekend in the Country", a tangled romantic web begins to take even more twists and turns. Will the night smile for them all?
Acorn Antiques: The Musical
16th – 20th May 2017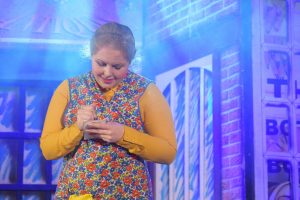 Based on Victoria Wood's parodic soap opera, this all-singing all-dancing extravaganza will leave you feeling brighter and sunnier than David Dickinson's forehead! Join Miss Babs, Miss Berta, Mr Clifford and of course the indomitable Mrs Overall – amongst a whole host of hilarious new characters – in their hilarious struggle to save Acorn Antiques from closure… and to remember their lines! The only question is what will come down first: the final curtain or the set?!
A Musical Night from Stage and Screen
17th March 2017

An energe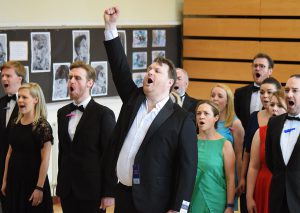 tic and joyful production of song and dance numbers covering a selection of your most loved musicals and movies, for one night only! Including hits from The Book of Mormon, Wicked, Sister Act, How To Succeed In Business Without Really Trying, Les Miserables, Meet Me in St Louis and many more. A Musical Night From Stage and Screen is an all-singing, all-dancing extravaganza! Directed and choreographed by Jason Lane with musical direction by Alex Ainley.
Annie
22nd-26th November 2016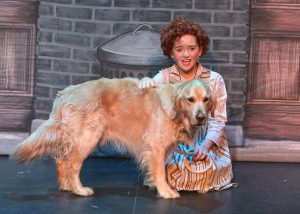 Set in New York during the Great Depression, Annie escapes a life of misery at Miss Hannigan's orphanage on an adventure when she is adopted by the billionaire Daddy Warbucks for two weeks over Christmas. When Warbucks learns that she is looking for her original parents, he agrees to help her search. However the spiteful Miss Hannigan has other ideas.
Avenue Q
13th-16th July 2016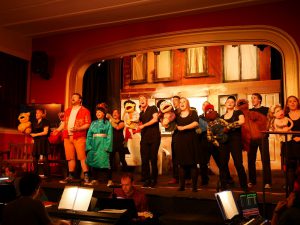 Avenue Q is the story of Princeton, a bright-eyed college grad who comes to New York City with big dreams and a tiny bank account. Together, Princeton and his newfound friends struggle to find jobs, dates, and their ever-elusive purpose in life. Winner of Three Tony Awards including Best Musical, this rude and affectionate spoof of Sesame Street has been a sell-out success both on Broadway and the West End!
Jesus Christ Superstar
17th-21st May 2016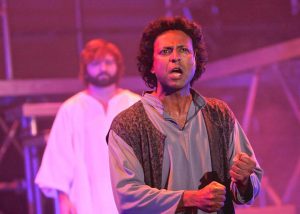 Andrew Lloyd Webber and Tim Rice's groundbreaking rock opera tells the story of the last days of Jesus, from the perspective of Judas Iscariot. Bursting onto the scene as a concept album in the early 70s, it transferred to the West End and Broadway, became a successful film, and has been frequently revived ever since. Fresh and thought-provoking, the show combines fun and humour with wonderful music and serious, timeless themes.
A Night at the Musicals
18th March 2015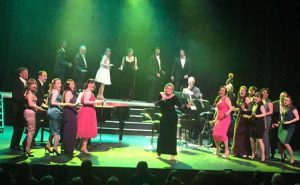 Accompanied by the magnificent Nightingale Jazz Quartet, this one-night only musical revue features some of the finest songs in musical theatre. Including show tunes from 'Oliver', 'A Chorus Line', 'Singin' in the Rain', and many more!
Hello, Dolly!
17th-21st November 2015

In 1890s New York City, the bold and enchanting widow Dolly Levi is a socialite-turned-matchmaker. Her latest clients seeking assistance are the cantankerous 'half-a-millionaire' Horace Vandergelder and a young artist named Ambrose, who is in love with Horace's niece, Ermengarde. Dolly's scheming soon involves Horace's employees as well as a New York hatmaker, as she tries to cover up her own secret romantic designs.
Company
20th-22nd August 2015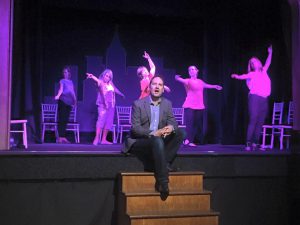 Robert is a bachelor living in New York, and the only member of his social circle who isn't married. All his friends are wanting for him to commit to someone, and Robert's three girlfriends are all hoping for something more. Through a series of vignettes, all linked by Robert's 35th birthday party, Robert weighs out the pros and cons of relationships and marriage. For better or for worse.
Children of Eden


13th-16th May 2015



Based on the story of Genesis, Children of Eden tells the story of Adam, Eve, Noah and the Father who created them, who must deal with the headstrong, cataclysmicactions of their children. Stephen Schwartz's rarely-performed musical is a frank, heartfelt and often humorous examination of the age-old conflict between parents and children.
Oh, What A Lovely War!


18th-22nd November 2014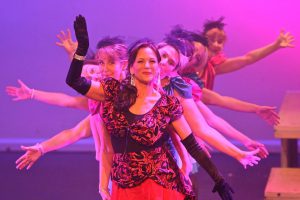 Performed in commemoration of the centenary of the beginning of World War One, Oh! What A Lovely War summarises and comments on the war through a series of sketches and by utilising the popular songs of the era. Throughout it follows the Smith family, stand-ins for the British working class, who initially view the war with sunny optimism. However after the horrors of trench warfare, the best they can hope for is survival.
Oliver!
13th-17th May 2014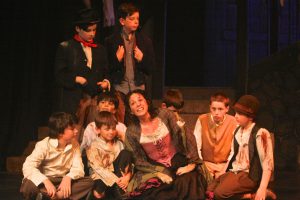 Bringing Charles Dickens' novel to life, Lionel Bart's much-beloved Oliver! takes audiences on a wild adventure through Victorian England. Young orphan Oliver Twist is recruited by the Artful Dodger into a gang of child pickpockets led by the conniving, but charismatic, Fagin. But when Oliver is falsely accused of a theft he didn't commit, he is rescued by a kind and wealthy gentleman, to the dismay of Fagin's violent sidekick, Bill Sykes.
Further Back
2013: Oklahoma!, The High School Mikado
2012: What A Song And Dance, Crazy For You
2011: Guys and Dolls, Ruddigore
2010: The Revenge of Sherlock Holmes, Annie Get Your Gun
2009: Iolanthe, My Fair Lady
2008: The Matchgirls, Patience
2007: Anything Goes, Fiddler on the Roof
2006: The Gondoliers, Jack the Ripper – The Musical
2005: The Music Man, The Pirates of Penzance
2004: Kiss Me Kate, HMS Pinafore
2003: Orpheus in the Underworld, Me and My Girl
2002: The Yeomen of the Guard, Carousel
2001: Oh! What A Lovely War, Calamity Jane
2000: The Mikado, Guys and Dolls
1999: Iolanthe, The Pyjama Game
1998: Merrie England, My Fair Lady
1997: The Gondoliers, Oklahoma!
1996: Fiddler on the Roof, The Merry Widow
1995: The Pirates of Penzance, Summer Song
1994: Ruddigore, Show Boat
1993: Kiss Me Kate, HMS Pinafore
1992: Tom Jones, Princess Ida
1991: Carousel, Patience
1990: Passion Flower
1989: La Belle Helene, Calamity Jane
1988: The Mikado, The Pyjama Game
1987: The Count of Luxembourg, The Yeomen of the Guard
1986: Brigadoon, Oklahoma!
1985: The Bartered Bride, Iolanthe
1984: Fiddler on the Roof, The Pirates of Penzance
1983: La Vie Parisienne, The Sorcerer
1982: Gypsy Princess, The Gondoliers
1981: Autumn Revue, Summer Song
1980: Ruddigore, Merrie England
1979: Jolly Roger, The Mikado
1978: Orpheus in the Underworld, The Quaker Girl
1977: The Yeomen of the Guard, Waltzes from Vienna
1976: Passion Flower, HMS Pinafore
1975: The Merry Widow, Patience
1974: La Belle Helene, Iolanthe
1973: Die Fledermaus, The Pirates of Penzance/Trial by Jury
1972: The Gondoliers